Our company is established during 1996 and begins with production to skirts and trousers. The company has excellent and experienced managing and production creative staff. This allows us to be independent, quickly, complex and precise in the manufacture of the women's clothes. The lines of the garments are designed by famous and recognized designers' teams, leading by a technologist of experience who has untraditional views and innovative ideas.
The company has extended its efficient range with jackets, coats and jerkins thanks to the accumulation experience and flexibility.
"Savana" Ltd has possessed owned industrial building since 2002. In the building has everything necessary machines and equipment.
Our company produces an article of clothing of the highest quality - work done with materials supplied by the client - full and partial for the companies from France, Italy, Spain, United Kingdom, Holland and Greece.
"Savana "Ltd has developed the owned trademark "IL' LIEVI&Co" since 2007.She characterizes the aristocratic aspect of the city, the elegance and the beauty of the Bulgarian woman.
"Savana" Ltd is a desired partner not only because we are straight but also due to the innovative spirit of our highly qualified team. We produce using the reliable classical method and we try to use the new technologies and tendencies in the clothes more and more, combined with the approved and characteristic elegance of each garment.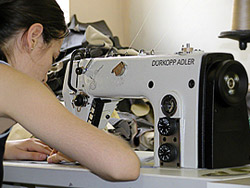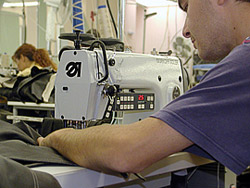 We use modern materials and technologies that are already approved in the modern European tailoring industry of the companies Juki, Duerkopp Adler, Strobel, Veit and CAD CAM system. In our work we keep to the following principles:
honesty and uprightness in the relations with our clients;
professionalism and pursuit of new technologies application in our tailoring practice;
the team work is the key to the achievement of the set goals and the strengthening of our position on the common market;
high quality of the performed services and activities resulting from the respect for the profession;
meeting the requirements of our clients is the main task in the activity of every company employee and this is the most reliable assessment of the efficiency and the quality of their work;
Observation of the technical and labors safety rules-ensuring normal working conditions guaranteeing the life and health of workers and employees.
"Savana"Ltd guarantees to its clients the highest quality of its products.