Here you can see at a glance all products and services offered by Savana Ltd.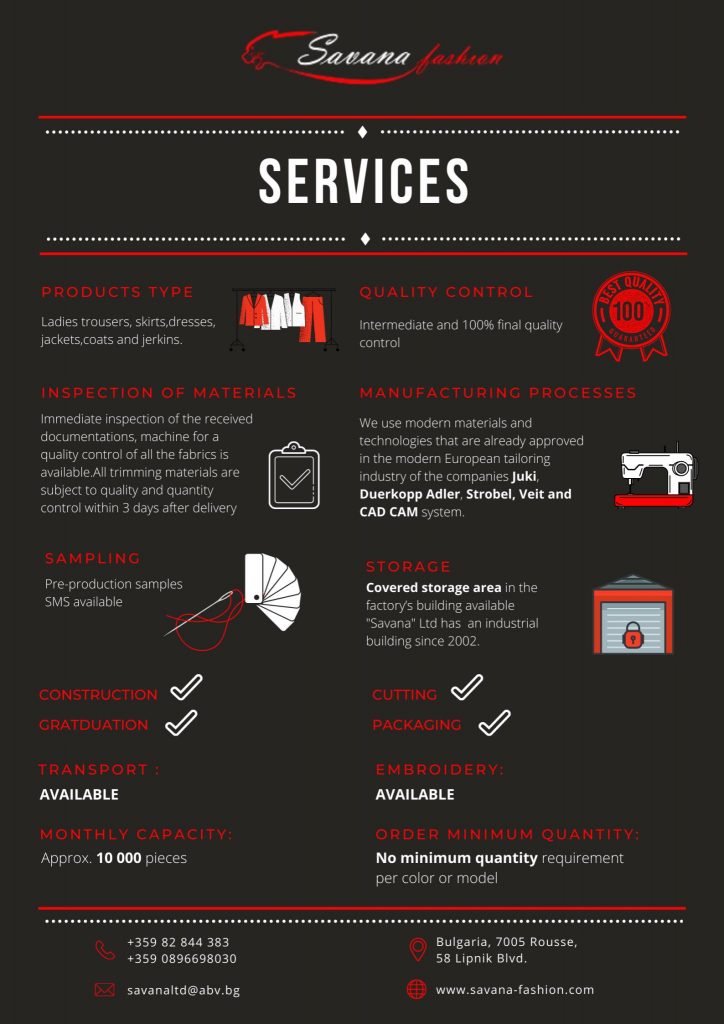 Ladies trousers, skirts, dresses, jackets, coats and jerkins.
Intermediate and 100% final quality control.
Immediate inspection of the received documentations. Machine for a quality control of all the fabrics is available. All trimming materials are subject to quantity control within 3 days after delivery.
We use modern materials and technologies that are already approved in the modern European tailoring industry of the companies Juki, Duerkopp Adler, Strobel Veit. CAD CAM system available.
Pre production samples
SMS available
Covered storage area in the factory's building available. Savana Ltd. has an industrial building since 2002.
Construction, cutting, graduation, packaging, embroidery, transport.
No minimum quantity requirement per color or model.